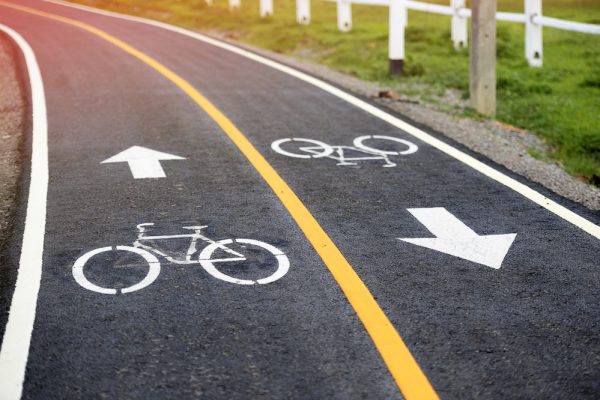 Why Road Repairs for Cycle Safety Are More Important Than Ever
BituChem |
On 9th May, the Department for Transport announced plans for a cycling and walking investment package worth £2 billion that will encourage more people to use public transport, cycle or walk. During the COVID-19 crisis, many of us have taken to walking and cycling more. This is, in part, due to individuals seeking out alternative ways to take exercise during the pandemic following the closure of gyms and other sporting facilities. As well as this, many people have discovered cycling as a way to commute or to visit the shops, due to the fact that it is a fantastic way to travel while remaining socially distanced.
Because of this, the government is kick-starting a scheme to promote 'active' travel which aims to make our road and transport networks more accessible to cyclists and walkers. This includes the creation of 'pop-up' bike lanes, wider pavements and cycle corridors, which will work towards making roads safer for use by cyclists and pedestrians.
It is also expected that, in the summer of 2020, the Prime Minister will launch the updated Cycling and Walking Investment Strategy too. This will introduce further measures for higher standards for permanent infrastructure across England and create a long-term budget for cycling and walking.
The Importance of Road Repairs for Cycle Safety
As we are all aware, potholes and other road issues can have a significant impact on road users. Cyclists, especially, are vulnerable to serious injury, or even death, because of poorly maintained roads. Therefore it is especially important for robust plans to be put into place to protect the huge amounts of people who will be encouraged to take up cycling, either as a way to stay active or as a method of travelling to and from work.
With the introduction of these new initiatives, local authorities will be looking to funnel more of their budgets into maintaining cycle lanes, repairing roads and ensuring user safety across the board. Although we hope that more people will take up a greener, more active lifestyle with the implementation of this scheme, cars, trucks, buses and other vehicles will still remain a very important method of transport for many reasons. Therefore, as the country eventually starts to mobilise and roads become busy again, it's important that the momentum of maintenance is kept high. Not only to ensure the country keeps moving but to protect all road users too, whatever form of transport they take.
Road Repair Solutions From BituChem
At BituChem, we supply a range of surface treatment products that are ideal for use in pothole repair and highway preservation. We are committed to ensuring the products we produce go above and beyond in terms of performance and quality to ensure road safety following application.
For over 25 years, we have worked with highway maintenance and construction industries throughout the UK. With our cutting-edge products and materials, our clients have the peace of mind that they can keep surfaces in optimum condition, whether they be cycle lanes, highways, or footpaths.
Our innovative products include surface dressing emulsions, micro asphalt, bondcoats, hot joint paint, cold seal paint, and specialist materials for pothole repaisr. To find out more about our products and how they have been utilised by our customers, take a look at our Case Studies page. Alternatively, to speak to our team about how we can support you, please contact us.