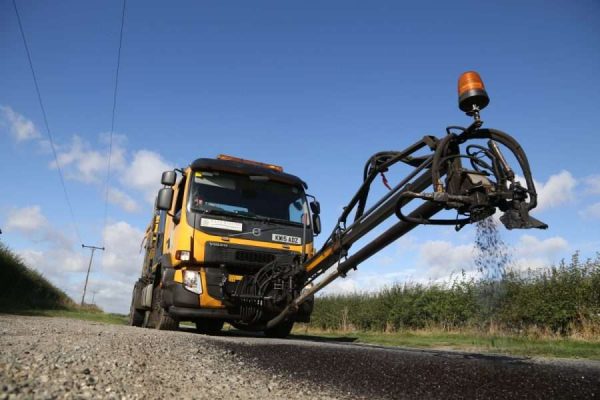 Road Repairs for Cycle Safety
BituChem Ltd |
Road repair is an important issue for all road users. Causing frustration and annoyance for vehicle owners and often the source of large repair bills and compensation. Motorists and the media are vocal about the risks posed by severe damage to the road surface. There is another group who are also affected by potholes, and this can result in very serious consequences. Cyclists are amongst the most vulnerable road users. An impact with a hole can result in serious injury or even a fatality. When viewed in this context a road repair programme is essential to protect those who opt for pedal power for commuting or to stay healthy.
Road Repair Programmes to Protect Road Users
We are all being encouraged to be more active and cycling is a great way to improve our health, it's better for the environment, and often a quicker way to travel in towns and cities. Compared to nations like Holland and Denmark, the UK has a long way to go to match their use of cycles. This is perhaps down to an understandable reluctance to cycle on our roads.
The Road Surface Treatment Association (RSTA) released the 2nd edition of their report "Potholes – The Vital Statistics" in January 2018. It acknowledges the vulnerability of cyclists and states that 99 defective road surfaces were responsible for killing or seriously injuring cyclists in 2016. The RSTA responded to a government pledge of seven million pounds in funding to create bike friendly areas in Bristol, Leeds, Cambridge, Birmingham, Norwich, Manchester, Newcastle, and Oxford. They see pothole repair as the basis of road safety for cyclists and state the case for increasing funding for local authorities to tackle the national backlog.
Road Repair Solutions from BituChem
Local authorities maximise their road budget to ensure every penny is used to maintain our roads. When it comes to road repairs, BituChem has a range of surface treatment products including micro asphalt which can be used to catch deterioration early and prevent potholes. There is also the option to carry out efficient reactive surface repair with the Airpatch system. Bituchem supplies the road surfacing industry with innovative products and solutions to maintain a safe road network. Data sheets are available upon request for any of our products. To discuss your road surfacing requirements further, please contact us.