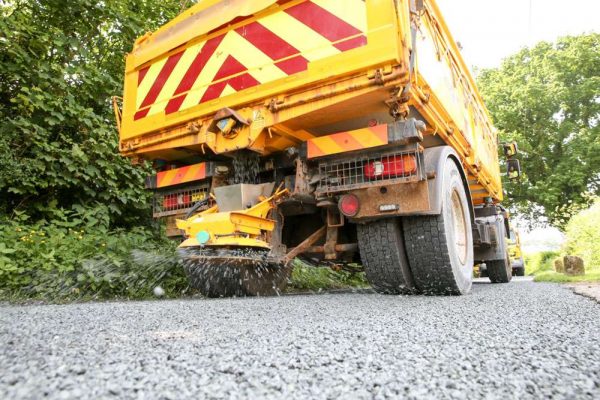 Preventing Highway Repairs with BituChem
BituChem Ltd |
Highway repairs are going to be required at some point in the life span of any road. But where budgets must be maximised, it is far more effective to put into practice a schedule of preventative measures. BituChem has a large range of products and materials to enable this. Existing road surfaces can be sealed and reinforced using micro asphalt. Acting as a shield from the pressures applied by traffic and weather conditions, this type of surface treatment is a cost effective and proactive means of reducing the need for large scale and complete resurfacing. In reducing the frequency of highway repairs, the financial allocation can be spread further, ensuring the best value for money.
Leading the Way in Highway Repairs
BituChem's Gloucestershire based laboratory and manufacturing plant is at the heart of developing solutions for highway repairs. We have been generating innovative and leading edge technologies for the road surfacing industry for decades. Your contractor can efficiently carry out the application of our highway preservation products, or work can be carried out by our own expert contracts team.
Lockchip, one of our sealed surface dressing products cures in just twenty minutes from application. Meaning the carriageway can be opened as soon as possible and the normal business of travel can be resumed. Apart from providing a protective coating to existing surfaces, our applications like Lock Chip and Fortseal also restore the highway to its original uniform blackened state.
Choose BituChem for Highway Repairs Products
County Councils and private road contracting companies who use BituChem materials as part of their road preservation programme all testify to the quality and benefits of the products. Our expert team can provide you with technical data and a quote. To find out more about our preventative and reactive highway repairs material, please contact us today.