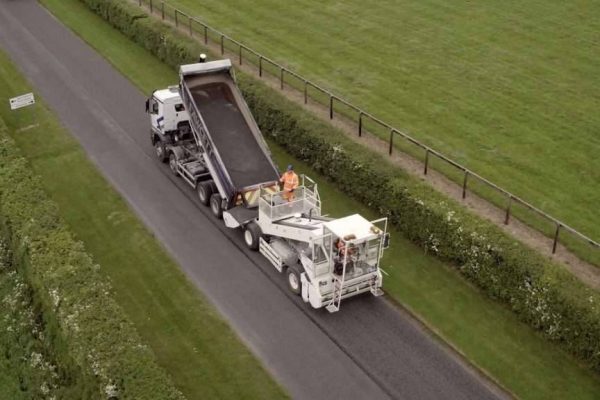 Materials for Highway Repairs from BituChem
BituChem Ltd |
BituChem has a comprehensive range of products, emulsions, and materials for highway repairs. For a relatively small country geographically, Great Britain has an extensive network of highways. According to the RAC Foundation, there was an estimated 2,300 miles of motorways in Great Britain in 2016. "A" roads in Great Britain accounted for 29,100 miles of road in the same year. These major roads make up 12.7 per cent of total road length of the country. Motor vehicle traffic hit a record high at this time with an incredible 323.7 billion miles being driven on Great Britain's roads in 2016, which is a 2.2 per cent increase from 2015. Figures like these illustrate the type of strain our road surfaces take daily. Keeping everything moving requires a continual and coordinated approach to maintenance. BituChem are at the forefront of surface technology for roads and highway repairs.
Surface Treatment Solutions for Highway Repairs
Highway repairs fall into two categories, these are pre-planned and scheduled as part of regular maintenance, and those that are reactive, usually as the result of an accident or spillage.
Roadworks are never popular with motorists as they cause delays and disruptions to journeys. However, with our motorways carrying 67.8 billion vehicle miles in 2016, scheduled highway repairs are an inevitable part of highway preservation.
In the unfortunate event of an accident, there are times when a section of motorway needs emergency highway repairs. Motor fuel and other hazardous fluids can cause damage to the asphalt causing temporary lane closures while resurfacing work is carried out. BituChem has developed a collection of products which enable teams to deliver efficient road surfacing to reinstate and preserve the highway.
Leading the Way in Highway Repairs
When it comes to highway repairs, the most important factor is safety. Road surfacing is an important element of road safety, contributing to tyre traction, it can also influence vehicle speeds too. A well maintained road network enables motorists to get from A to B safely.
For those carrying out highway repairs, BituChem are constantly innovating with products like Polybond. All repairs are carried out from an operative within the safety of a spray tanker. This eliminates the loan worker in the road and the exposure to hot bituminous emulsions. For further information on any of BituChem's products, please contact us.