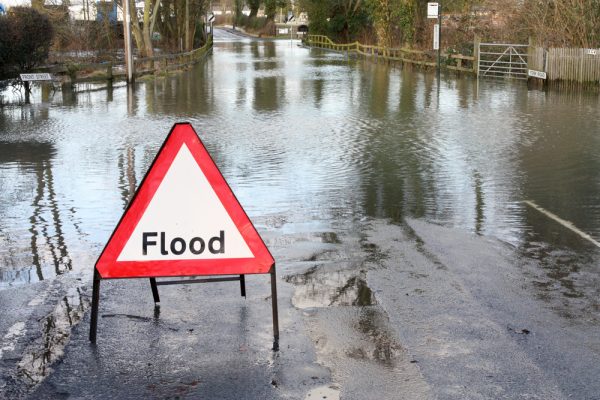 Road Resurfacing After Extreme Weather
BituChem |
2020 started with a bang meteorologically, with several storms hitting the country in quick succession. The onslaught began with Storm Brendan in early January and was swiftly followed by Storm Ciara and Storm Dennis in February. The effects of each of these storms was wide-reaching and, in parts of the country, devastating. Some parts of the UK saw more than a month's worth of rain over just 48 hours, while wind and heavy rain led to nationwide travel disruption as a result of road closures and train cancellations.
It is no surprise then that road surfacing has taken a rather intense beating over the last couple of months as a result of these weather events. And it has been in no way helped by a sudden plummet in temperatures, with heavy frosts and snow working to cause cracks and potholes in the asphalt.
Recovering Road Surfacing Across the Country
The advent of spring will hopefully bring with it more stable and drier weather, allowing for road resurfacing where appropriate before summer arrives. And with BituChem there is a wide variety of road surfacing materials on hand to support in restoring the highways and road networks to full working order.
With such heavy rain paired with freezing conditions, it is likely that pothole repair and isolated repairs to sections of cracked asphalt will be especially urgent to keep road users' safe. The Airpatch system, a mobile spray injection patching machine that repairs surface defects, is an effective method of doing this with minimal disruption to traffic flow.
In flooded areas, it is possible that more extensive repairs to road surfacing is required. Here, BituChem micro asphalt and surface dressing emulsions can work to replenish the top layer of large sections of the highway. The effects of this are a smoother ride and ongoing protection against the elements, which may remain unpredictable.
Explore BituChem Road Resurfacing Solutions
Councils, agencies and contractors are no doubt looking to maximise their budgets while implementing a rapid and effective response to these extreme weather conditions and their effects on road surfacing. At BituChem, you will find a full range of solutions designed to support with rapid response while minimizing the impacts on our road networks.
Further to this, we are also proud to introduce EcoPath, our innovative surfacing material made from recycled materials. This can be used for small surface repairs from blemishes to potholes with minimal disruption to the public. To discuss your requirements further with our team, please contact us and we would be happy to advise you.