EcoPath Surfacing
EcoPath is a footway surfacing made from recycled materials. Designed as a cost-effective solution for pothole repair and the remediation of surface blemishes, it is composed of locally sourced waste materials..
We formulated EcoPath in line with our commitment to sustainable working practices. In a world increasingly concerned about the impact of industry on the environment, we take our responsibility very seriously. EcoPath is a sustainable footpath dressing which not only helps local authorities to maintain footways in a cost-effective manner but also supports them to use sustainable products in their operations where possible.
Helping Local Authorities Reach & Retain Asset Management Level 3
EcoPath was specially designed to solve a range of problems faced by local authorities.
As a country with an aging population, the importance of safe footways is more pressing than ever. However, local authorities are tightly bound by their budgets in the kind of repairs that can be carried out and in which areas. That's where EcoPath comes in. As a cost-effective alternative to planing out and resurfacing an area, EcoPath can be used to carry out repairs efficiently, with minimal disruption to the public, for less.
It is also a viable alternative to slurry surfacing, which can vary widely in quality with limited texture. Laid between 6-25mm in depth, EcoPath creates is a surface dressing that results in a consistent textured finish that is entirely self-sufficient and safe for use by members of the public.
EcoPath also supports local authorities to meet their commitment to sustainable working practices with ease. As a surfacing solution it uses local sourced waste which has been converted to reusable materials.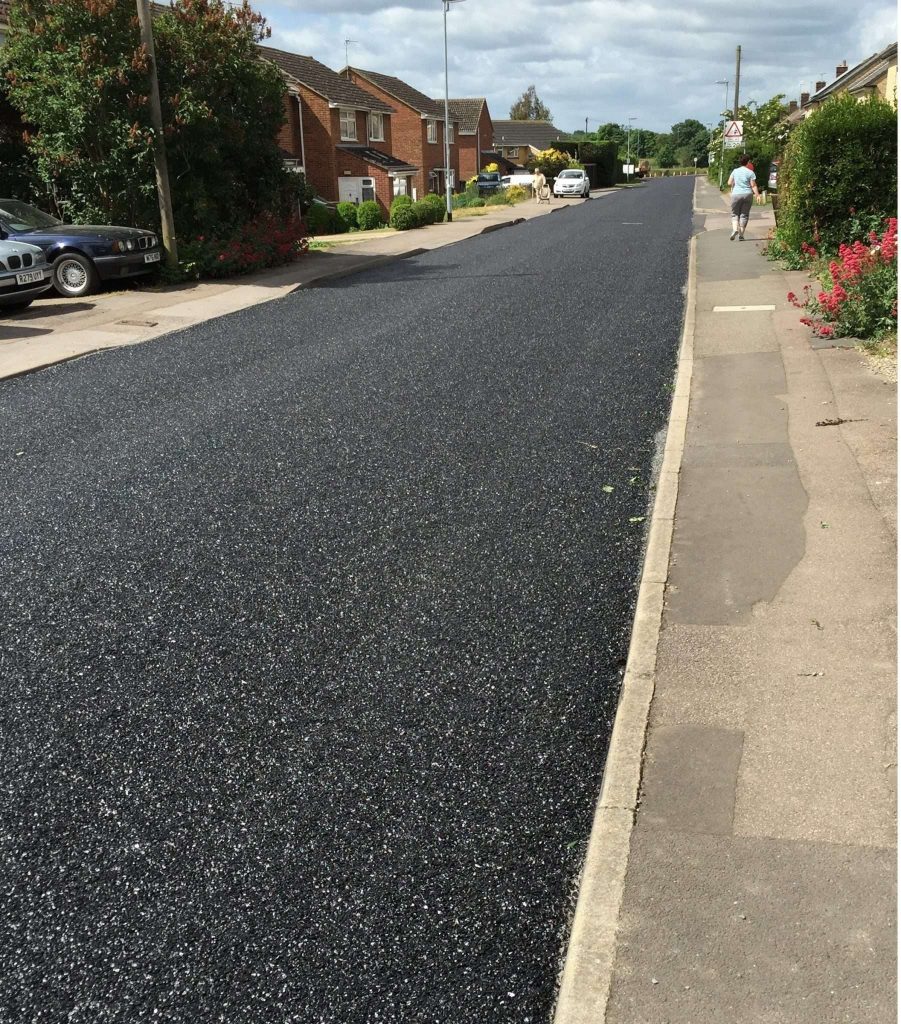 Why use EcoPath?
EcoPath is a sustainable solution to small surface potholes, previous utility work repairs and other surface blemishes.
Converts waste into reusable material
A sustainable, eco-friendly solution
Regulates and surfaces in one operation
Self-sufficient
Textured finish
Cost-effective alternative to plane out and resurface
Preparatory work undertaken by BHS
Minimal disruption to the public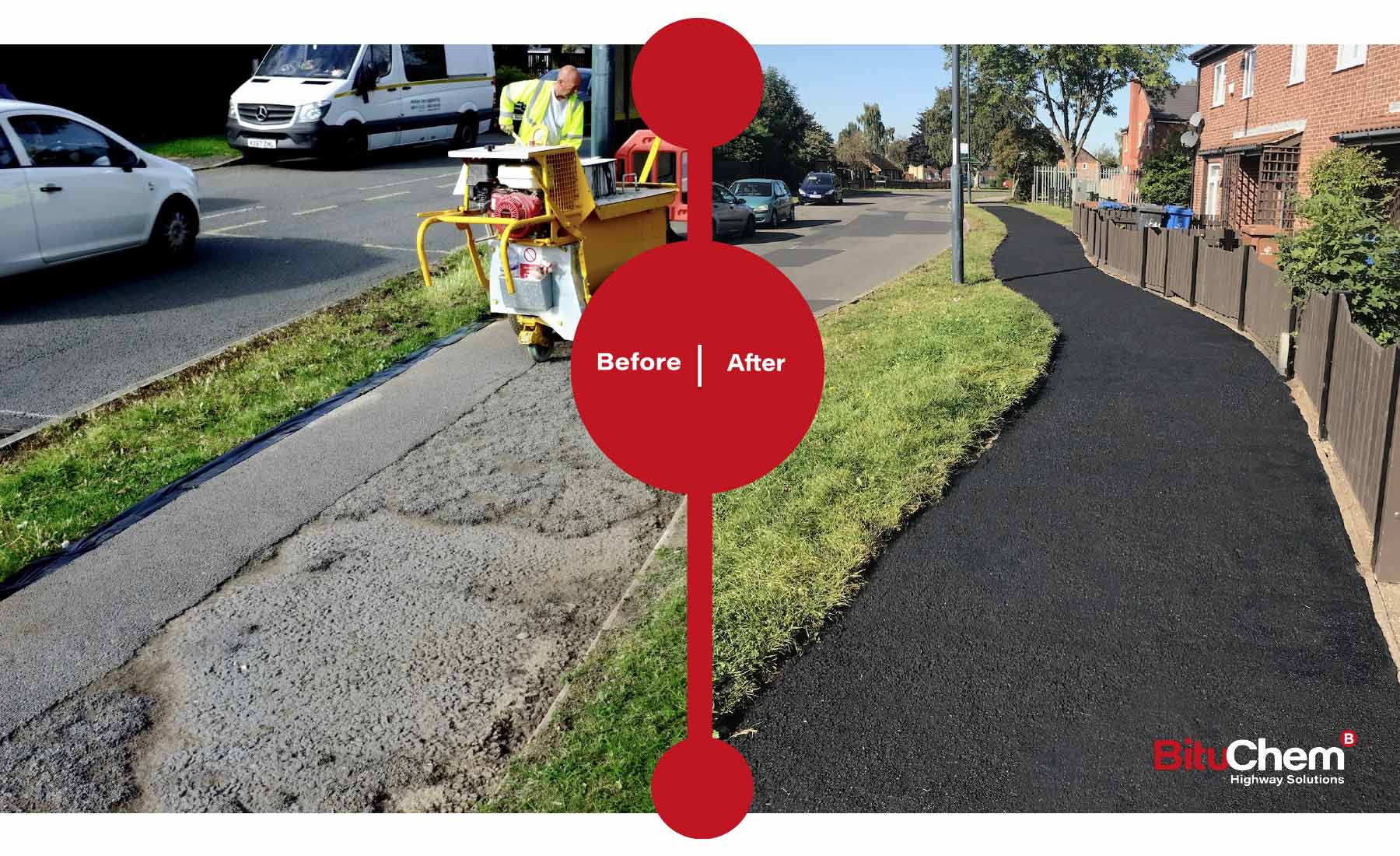 The Process

BituChem Highways Solutions can undertake all aspects of your resurfacing projects. From initial site survey to unmasking and reopening, we deliver a turnkey service to Local Authorities that consistently demonstrates are professionalism and knowledge as highway partners.
When working with us you will find the process to be smooth and easy to navigate. We follow a step-by-step roadmap which supports us in delivering a seamless service with minimal disruption to the public from start to finish. At BituChem Highways Solutions, we have your resurfacing and patching projects covered from pothole repair using EcoPath to highway preservation solutions in the form of surface dressing and chip seal applications. Whatever you need, we have the products and resources to deliver.
Discover more about EcoPath
To learn more about EcoPath and how it might be utilised in your project, call one of our dedicated team on 01594 826768 to book your EcoPath CPD presentation.
"…EcoPath has withstood the winter admirably. The collective feeling is that there is a lot of merit in the new material…"
Martyn Midgely
Area Highways Manager | Gloucestershire County Council
Make an Enquiry
For more information how BituChem and EcoPath can help you reach and retain your Asset Management Level 3, please complete this form and a member of our dedicated staff will get back to you as soon as possible.