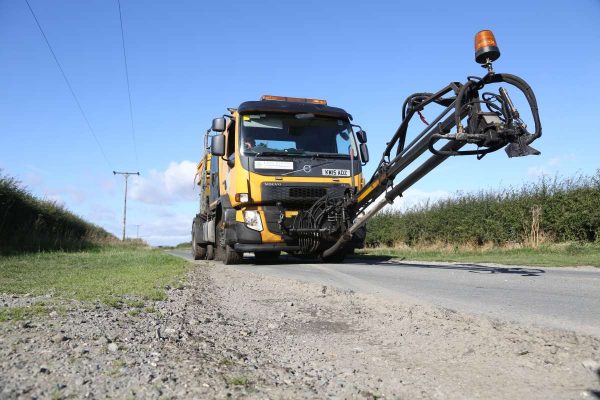 Road Repairs and Patching for Councils and Contractors
BituChem Ltd |
Road Repairs are crucial to keeping traffic flowing. Local authorities and contractors tasked with maintaining our roads need to complete the work efficiently with high quality finished results. BituChem has a proven record in manufacturing and supplying materials for a wide variety of road repairs and surface treatments, including pothole repairs. Our range of products have the capability to fix damaged roads, preserve existing surfaces, and where a new section has been laid, prolong the life of the carriageway. It all adds up to minimising disruption for road users with safe and cost effective solutions.
Improving Safety During Road Repairs
Carrying out road repairs can be a high risk job. We have developed products and techniques which can be applied by operatives from within the safety of a cab. Repairing potholes and breaks in the surface with Airpatch is controlled by the driver of the vehicle. The process of filling, levelling, and sealing the surface can all be achieved without the need for workers to be in the road. Vertical joints and cracks can be sealed with a spray tanker. When hot bituminous emulsions are needed, we have developed SafeJoint, a prepacked hot joint paint which can be safely and efficiently placed into a boiler, instead of having to be unpacked and exposing the operatives to molten bitumen. This is a massive improvement for health and safety within this working environment.
Leading the Way in Materials for Road Repairs
Through mobility and fast curing materials for road repairs, BituChem is playing an important role in improving the application speed, which in turn reduces traffic management costs. Only having to close part of the carriageway, or being able to reopen it quickly to traffic also reduces the costs which motorists accrue during disruption.
We can either supply you with high quality products for road repairs or our specialist contracting division can apply them. Contact us for further details or a quote.