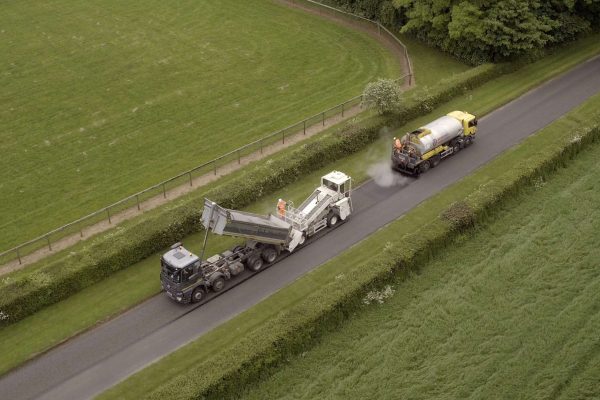 Summer is Road Surfacing Season
BituChem Ltd |
It may be the summer holidays and children and teenagers are enjoying an extended break over July and August. While families and friends jump in their cars and escape to the seaside or countryside during good weather. Up and down the nation crews of contractors and local authorities are busy carrying out essential maintenance and road surfacing.
For the highways industry the summertime is when the race is on to repair and seal roads in preparation for the colder months. Working through the night to strip the worn asphalt, replace it and dress the surface to strengthen it against the millions of vehicles which travel on UK roads. This process is often completed prior to the morning rush hour to avoid disruption.
Road Surfacing Products from BituChem
BituChem supply a broad range of road surfacing products which form a durable top layer of protection. From the graded highway preservatives of SuperCoat, FortCoat and PolBit. To MicroBit graded micro asphalt and the ever-popular solutions of LockChip for newly dressed highways, or FortSeal to conserve existing roads.
Our expert advisors can recommend the best road surfacing products to facilitate the highway preservation outcomes for your summer maintenance programme.
BituChem Road Surfacing Division
Are you a local authority looking for a highly experienced and efficient contracting division? BituChem have a Highway Solutions department who are experts in installing a wide range of road surfacing and asphalt sealing products to suit the requirements of your infrastructure. Our crew will restore your external layer of highway to protect it against wear and tear from vehicles and the elements. We are here to help those responsible for a town, city or regional Road Asset Management Plan to maximise their budget through our range of highway preservation products and efficient installation. How can we help you? Please contact us today.