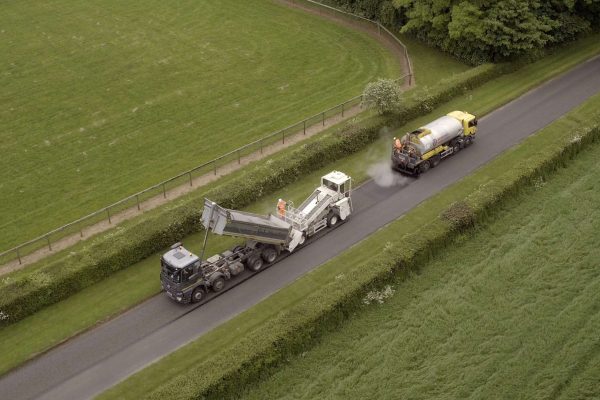 Road Surfacing Products and Innovation
BituChem Ltd |
Road surfacing products are at the heart of BituChem. We make it our mission to manufacture and provide the highest quality products for road construction and highway repairs. Constantly innovating to find solutions to the challenges faced by highways authorities, local councils, and contractors. In listening to those working on the front line to keep our roads moving, our expert technicians have developed a collection of superb quality road emulsions, sealants, and processes.
Road Surfacing Solutions from BituChem
Highway preservation involves the regular and scheduled programme of repairs to road surfacing. Surface treatments from our range of sealing and preservation products can improve the longevity of the asphalt course. FortSeal is one such application which is added to the existing top layer to waterproof it and rejuvenate the surface. Regular highway maintenance like this can help to reduce the need for major resurfacing which minimises disruption to road users.
Airpatch is the answer to emergency and small road surfacing repairs, like potholes. Where surfaces have cracked and degraded, this process can repair the section of road with the application of micro asphalt from a spray tanker. This innovation improves the safety of the worker as they don't have to leave the cab during repairs. They are carried out efficiently and this highly mobile process ensures multiple sites get repaired.
When large areas of road surfacing are undergoing major repairs. The vertical joints of sections of freshly laid sections of asphalt can be sealed using Hot Joint Paint. Using the same principles as Airpatch, this is completed with a spray tanker. Operatives are not exposed to hot sealant as they carry out the process from the vehicle, greatly improving onsite health and safety.
Discover More About Road Surfacing Options from BituChem
There are many options for the application of road surfacing. If you would like further technical data about any of the BituChem products, please contact us. Alternatively, you can call us directly on 01594 826768 to discuss any specific requirements with our highly experienced and knowledgeable team.