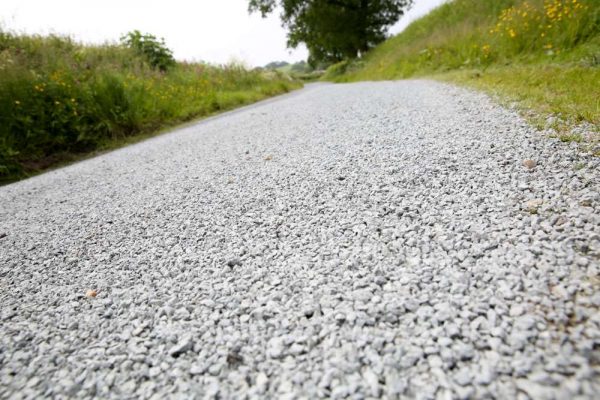 Road Repairs and Surfacing Products from BituChem
BituChem Ltd |
Road repairs are being carried out constantly across the United Kingdom's network of highways. The road network in Great Britain has continued to grow with an additional 6000 miles built since 1996. Car traffic has increased by 1.3% in the 12 months up to the end of June 2017; with cars covering an amazing 253.5 billion vehicle miles. Journeys by van have also increased over the same period by 3.6% to a new high of 49.8 billion vehicle miles (source: Dept for Transport). To cope with these volumes of traffic, local authorities and contractors carry out regular maintenance. BituChem is a leading supplier of highway bituminous emulsions for road repairs.
Regular road repairs and highway waterproofing are essential to maintaining a good travel infrastructure. Congestion is eased which improves journey times, pollution levels and health. Road projects also have been found to have a positive impact on the local economy. A report in 2015 by the What Works Centre for Economic Growth found that road projects can positively impact local employment, may encourage new firms to start up or relocate, and that there is some evidence that there is a positive impact on wages, incomes, and productivity.
Categories of Road Repairs at BituChem
Millions of people travel by car, van, or lorry as part of their daily lives without thinking about the complexity of the road surfacing. Here at BituChem, we understand that road repairs are vital to the smooth running of the UK at a regional and national level. We produce, supply, and install emulsions and bondcoats to keep roads in the best possible condition:
Highway Preservation
For highway preservation we have surface dressings and chip seal applications like SuperCoat, FortCoat, PolBit, MicroBit, LockChip, and FortSeal.
Asphalt Bonding
When sections of asphalt surfacing need to be bonded together we have a range of polymer modified bitumen emulsions in PolyBond and PolyBond Duo. These enable both the surface and vertical joints to be joined.
Asphalt Sealing
Hot Joint Paint , SafeJoint and Cold Seal Paint are all strong and efficient products for sealing the vertical joints in sections of newly laid asphalt during road repairs.
Pothole Repair
Fixing deformations in the asphalt and repairing potholes can be achieved with AirPatch, EasyPatch, and DragonPatch. The spray tanker can apply the material into the crack or hole without the operative having to leave the cab. Making an efficient, safe, and highly mobile system of application.
Contact BituChem for expert Advice on Road Repairs Products
BituChem have been supplying products for road repairs for the past 25 years. We are at the forefront of highway preservation offering a range of products as an alternative to traditional macadam surfaces. To find out more about how we can support your road maintenance projects, please contact us today.