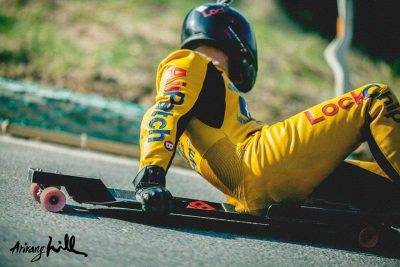 Surface Treatment Specialists BituChem Announce Facebook Q&A with International Street Luge Star!
BituChem Ltd |
Surface treatment specialists BituChem are proud sponsors of Will Stephenson the international street luge star. He competes at events all over the world and runs his own street luge school here in the UK. We're delighted that he's participating in a live Q & A session on the BituChem Facebook page on Wednesday 24th January 2018 at 13.30 GMT. Get your questions in before 12noon to take part!
Will Stephenson can be seen in action in the BituChem promotional video on our website homepage. For those unfamiliar with the fast, adrenaline fuelled sport of street luge, competitors race downhill over a variety of distances. The luge is like a large skateboard and riders rely on gravity to propel them down the course. Lying on their backs and steering by subtle movements and shifts in bodyweight. On long stretches of road exhilarating speeds of 80mph can be achieved!
The Importance of Surface Treatment for Highways, Streets, and Car Parks
Travelling at high speed and close to the asphalt, Will is familiar with how the surface treatment on roads can affect performances. For those of us using conventional modes of transport, the type of surface treatment applied to highways, streets and car parks is equally important. It assists tyre traction, contributes to road safety and the fuel economy of our daily driving.
Maintaining the highway surface and road infrastructure is essential to all aspects of daily life and the prosperity of local, regional, and national economies. Whether you are hurtling along on a street luge, doing the school run, or delivering food and goods to our shops and supermarkets. All are dependent on the application of surface treatment for a smooth, safe, and successful journey.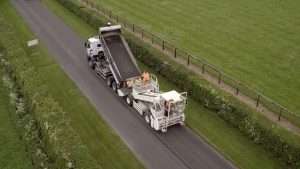 Discover More from Surface Treatment Experts, BituChem
BituChem has manufactured surface treatment products and materials for just over three decades. Highways agencies, local authorities, and contractors benefit from our experience and expertise to provide varied applications for road construction, scheduled highway preservation and reactive road repairs. To discover more, please contact us.
Keep up to date with international street luger Will Stephenson by following BituChem on Twitter or "Like" our Facebook page. We look forward to receiving your questions for Will on 24th January!