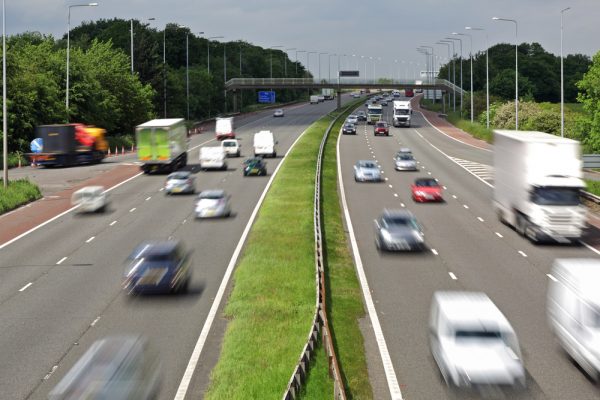 Spring Forward with Road Emulsions from BituChem
BituChem |
Roads are an essential part of the UK's infrastructure. With more vehicles using the highway network than ever before, keeping them safe and moving is not just beneficial to our day-to-day lives, it's vital to the economy, too. Currently, the UK road network totals around 262,300 miles and this is growing year on year. What's more, the rise of internet shopping now means companies rely heavily on their ability to transport goods across the country on a 24-hour basis in order to meet demand.
Road length combined with rising demand means there is now more urgency than ever to respond quickly with both reactive road repairs and preventative road surfacing applications. BituChem road emulsions are designed to withstand the heavy use of modern roadways to support in this.
Road Emulsions for Reactive and Planned Repairs
Preventative surface dressing and the application of road emulsion is important to ensure that the road sub-layers are structurally sound. Without this type of intervention and general maintenance, surface replacement would be required more often, sometimes three or four times more.
Reactive road repairs are usually reserved for specific sections of asphalt, rather than a whole stretch, and are generally applied to fissures or potholes that may occur. Following the recent heavy rains and occasional snow we have endured, it is likely that more emergency road surfacing will be needed to address surfacing problems, such as potholes, as we move through the year.
Whether preventative or reactive, our experience means we understand the coordination that goes into maintaining vital national road networks. From country lanes to motorways, we offer road emulsions for both highway preservation and repair. As members of the Road Surfacing Treatments Association, The Road Emulsions Association and the British Board of Agrément, you can be confident that road emulsions from BituChem are there when you need them and effective in application.
Learn More About Surface Dressing Emulsions from BituChem
At BituChem, we have many years of experience in supplying high-quality road emulsions and innovative highway preservation solutions. We proudly support local authorities and contractors with a vast array of materials, or our expert contracting team are highly experienced in applying our bituminous emulsions to highways across the UK.
To find out more about any of our products and services, please contact us.