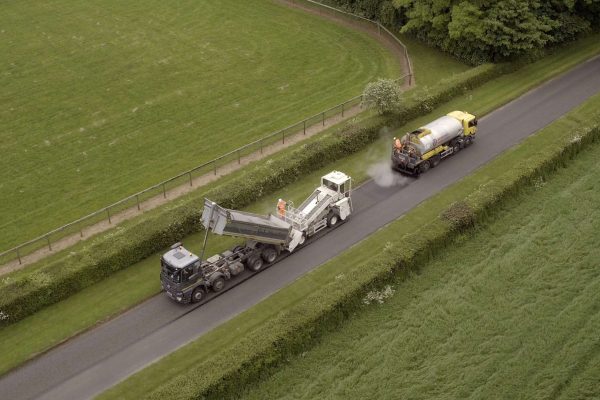 Road Surfacing Products for All Types of Road Repairs
BituChem Ltd |
Road surfacing products all have a different purpose depending upon the classification of road. Influencing factors include the location of the road, the speed and volume of traffic, and the type of vehicles using it. Most drivers are completely unaware of the complexity of the engineering and the changes in the surfacing characteristics as they drive along.
Road surfacing is integral to road safety by creating grip, good traction being essential to vehicle control. Surface treatment can also influence driver behaviour as part of traffic calming measures. We find these outside schools and at busy junctions, for example.
Highway preservation is both proactive and reactive. Regular application of a preservative is pre-planned and scheduled throughout the year to slow surface degradation. This increases road life and prevents more expensive future repairs.
Following an accident or spillage, emergency road repairs restore the surface to the correct standard. Other reactive applications like pothole repair are more common during the winter months or following a spell of extreme weather. BituChem has developed innovative methods which limits road closure time.
Supplying Road Surfacing Treatments Around the World
Road surfacing is an essential part of modern infrastructure. Local authorities are responsible for the road system within our towns, cities and countryside. Motorways and A roads which move traffic between major conurbations are monitored and maintained by organisations such as Highways England.
Whether it's a layer of micro asphalt to resurface a road, a road waterproofing emulsion, or hot joint paint to seal the vertical edges of asphalt sections. BituChem has outstanding products to meet the demands of modern road maintenance. Find out more in our road surfacing guides.
Order Road Surfacing Products from BituChem
Roads are vital to local and national economies, performing a vital role in all aspects of life. We have the road surfacing products and processes to help keep traffic moving. To find out more and to order your road surfacing treatments, contact us today.