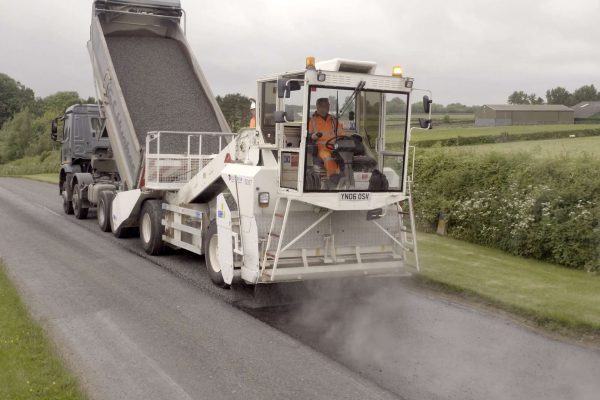 Road Surface Dressing Solutions from BituChem
BituChem Ltd |
Surface dressing for roads is often the best solution when maintenance needs to take place, but the condition of the road has not deteriorated to such a point where a total replacement of the road is necessary. A programme of early intervention can breathe years of fresh life into the road.
How Is Road Surfacing Applied? 
Applying a road surface is a relatively simple matter. It begins by reapplying the top level of the binder and aggregate to the road surface. Once this material has dried, it leaves a smooth and driveable surface, one with a pristine appearance.
Usually, a local authority will carry out regular inspections to confirm which roads require surface dressing treatments. During these inspections, the local authority will also gather information from annual surveys using specialist equipment, reports from local councillors, parish councils, community groups and directly from residents. This data will go on to inform the local authority's road preservation strategy.
Surface Dressing From BituChem
Applying surface dressing instead of completely removing and reinstalling the highway has many benefits – including economic ones. Treating the road surface with an application of micro-asphalt stops the road from deteriorating in the short term. As such, using this type of surface dressing is often much cheaper in the long term – allowing you to maximise your highway repair budget. 
According to Dorset County Council, full road resurfacing costs up to 12 times more per mile than replacing the surface dressing. BituChem's surface dressing products restore the infrastructure of the road by replacing the top layer. 
The result of this bondcoat is that more roads can be maintained for the same budget while disruption is kept to a minimum for motorists. Other benefits include safety enhancement by improving the grip between the surface and the tyre for better skid resistance. In restoring the waterproofing of the highway, it is protected against damage from frost and surface water.
Contact the Surface Dressing Experts at BituChem
When it comes to highway repair and surface dressing, BituChem has a complete range of products. Our products are ideal as preventative measures, long-term restoration repairs, and emergency repairs. 
BituChem's expertise in this area is unrivalled, and we can supply you with the materials so that your workforce can complete the task. Or the BituChem contracting division offers a wide range of surface treatments which will be expertly installed to suit your highway requirements. Whether you're looking for a cost-effective pothole repair solution to extend the life of your road network or just looking to rejuvenate a driveway, we can provide you with the solution. 
Please contact us for more information.