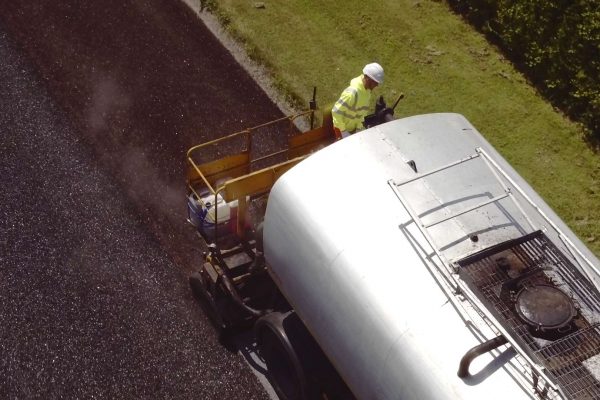 Road Emulsions by BituChem
BituChem Ltd |
Road emulsions come in many forms with each performing a different purpose within highway construction and maintenance. The highway network is an essential part of the infrastructure of the country. There are more vehicles on the road and more road to travel on in Great Britain than ever before. Since 1996 the UK has added 6000 miles to its network and the provisional road traffic estimates published in September 2017 show that motor vehicle traffic hit a record high of 325.1 billion vehicle miles. These are astounding figures and illustrate just how important a good highway network is to our daily lives and the economy. With an estimated combined total road length in the UK of 245,500 miles according to official UK Government statistics in 2016. This is a lot of carriageway surfacing to maintain. BituChem has the road emulsions and expertise to keep the UK motoring.
Road Emulsions for Highway Preservation and Road Repairs
We understand that scheduling, onsite coordination, and high quality materials are all vital elements to maintaining the national road network. Whether it is a Motorway, a major A Road, an urban street or a narrow country lane, we have the exact road emulsions for highway preservation and repair. From pothole repair and patching to large scale re surfacing and road waterproofing, consider us part of your team. We are members of the Road Surfacing Treatments Association, The Road Emulsions Association, and the British Board of Agrément. Your organisation can be confident that BituChem road emulsions are designed to withstand the rigours of modern motoring.
Find Out More About BituChem Road Emulsions
With a quarter of a century of experience in supplying high quality road emulsions, BituChem are fully equipped to supply local authorities and contractors with a wide choice of materials, including Micro Asphalt for construction and highway preservation. We also have an expert contracting team who can apply our bituminous emulsions to highways across the UK.
BituChem is the perfect partner to help you achieve your project targets. To find out more about any of our products and services, please contact us.