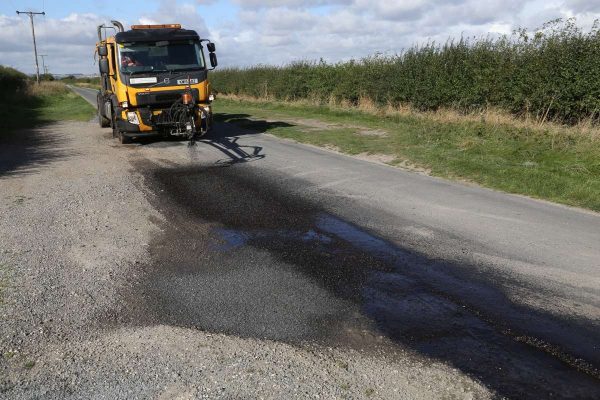 Micro Asphalt Products for Surfacing Contractors
BituChem Ltd |
Micro asphalt is just one of an array of products and materials available to surfacing contractors and local authorities in the continuous battle to keep Britain's road network in good condition. There are now more vehicles on the road than at any time previously. Coupled with a documented change to the UK's weather over the decades, including more rainfall and temperature fluctuations as part of climate change. Perhaps now more than ever our road infrastructure is under greater strain from traffic volume and the elements.
Micro Asphalt and Surface Treatment Specialists
Fortunately, BituChem has an impressive arsenal of highway preservation materials to prevent surface degradation. Prolonging the life of the carriageway with micro asphalt applications to the existing surface. This extra layer of reinforcement combats the stresses posed by the millions of cars, vans and lorries travelling upon our roads. Acting as a sealant and first line of defence against rain, snow and ice which cause structural damage like potholes and cracks.
Should this be breached, and localised damage occurs, BituChem has efficient and strategic road repair methods, such as Airpatch. A mobile means of carrying out small scale repairs using a spray tanker truck fitted with a multi purpose boom. All works can be carried out by a single operative from the safety of the cab.
Choose BituChem for Micro Asphalt and Road Emulsions
BituChem has developed its comprehensive portfolio of sophisticated micro asphalt and road emulsions. This high technology surfacing meets the demands of all stages of road construction and preservation. Whether it is for a new project, like a bypass or a widening of a motorway, to maintaining small urban side streets. We have decades of frontline experience with our contracting team laying all manner of surfacing, and our laboratory and manufacturing plant constantly innovating to find the best solutions to today's highway surfacing challenges. To find out more about micro asphalt other products, please contact us.