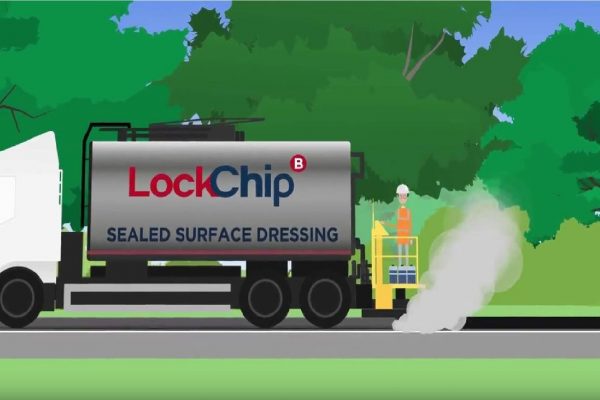 Eco-Friendly Road Repairs With BituChem
BituChem |
Roads are essential to a healthy economy. With online shopping becoming the norm, businesses rely on the transport infrastructure to ensure goods are efficiently moved around the country and delivered on time. On a personal level, we all rely on roads to get us safely from A to B too, whether that be via our vehicles or public transport.
It is not enough for roads to be built and left to withstand the rigours of repeated use with no maintenance or repair work. Both the weather and heavy traffic can cause surface deformations which inhibit the performance of the highway and pose a risk to both drivers and pedestrians alike.
As well as this, in recent years, we have all become more conscious of our impact on the environment. At BituChem, we are committed to operating sustainably, both through the innovative products we create and the way they are used in highway preservation and road repair. As such, we are always on the lookout for ways in which we can do more to preserve and protect our planet and the environment.
Eco-Conscious Highway Preservation With LockChip
LockChip, our innovative sealed surface dressing, is a system which significantly improves the early life retention of chips, provides waterproofing and increases the durability of roads. Not only this, but the LockChip system also improves the aesthetics of a highway while remaining a cost-effective choice for budget-conscious council bodies looking for robust highway preservation solutions.
Along with all of these benefits, LockChip is also an eco-friendlier way of maintaining high-quality roadways without compromising on quality. A specially formulated polymer modified bitumen emulsion, LockChip can be applied to newly dressed roads with a conventional spray tanker. This process locks in loose chips and waterproofs the surface, making it exceptionally durable in even the worst weather conditions.
What makes LockChip such an eco-friendly system is its short break time. In as little as an hour (depending on weather conditions), following application of LockChip roads can be reopened and traffic flows resumed for minimal disruption to the end-user. What's more, LockChip can be used to repair and preserve sections of road, without the need for extensive resurfacing, which can have both huge environmental ramifications as well as high levels of disruption to traffic flow.
Learn More About Our Products
At BituChem, we create innovative road preservation and repair solutions which are cost-effective and sustainable for councils and contractors. From surface dressing to road emulsions, our products can be used to repair defects, such as potholes, and increase the lifespan of a highway without needing to undertake extensive road resurfacing projects.
For further information about LockChip, please contact our team today.