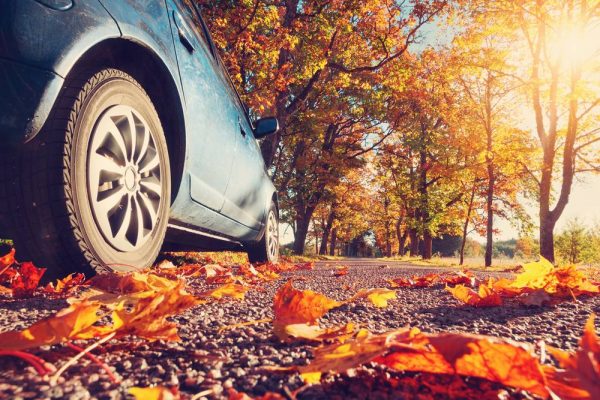 Autumn Road Repairs with BituChem
BituChem Ltd |
Road repairs during the Autumn are a combination of pre planned and scheduled activities, assessments of areas likely to need urgent repairs, and reactive maintenance prior to the onset of more extreme conditions.
Being the transition between Summer and Winter, there is a noticeable drop in temperature and a seasonal increase in rain. The onset of autumnal storms adds to the pressure of the high levels of traffic on today's roads.
Ensuring cracks and fissures in the asphalt have been repaired and complete sections of pavement have been removed and reapplied to cope with such conditions can be achieved with the assistance of BituChem. We can help you to assess and quantify the materials your teams or contractors will require. Alternatively, we have a highway solutions team who can carry out resurfacing work.
The Importance of Road Repairs
The scale of road repairs in the United Kingdom is a big task, with the Dept for Transport stating that about 22,990 miles across England, Wales and Scotland fell below the top standard in 2018. This has been echoed by the Asphalt Industry Alliance in a separate survey which found that more than 24,400 miles of road had been identified as needing essential maintenance.
The UK government has said it will be investing £6bn in improving local roads.
Bitumen and asphalt are vital components in the construction and maintenance of roads:
• Asphalt surfaces can be adapted to support various traffic loads and climatic conditions thanks to the flexibility of bitumen.
• Modern roads using asphalt and bitumen can last for over 40 years; with the correct maintenance programme, and pavement waterproofing their longevity is even longer.
• Modern surfacing technology ensures rapid surface water drainage to reduce spray and improve driver visibility in wet weather.
• Well maintained asphalt reduces noise pollution, producing half the noise compared to concrete.
BituChem Supply Materials for Road Repairs
Bituchem have manufactured and supplied high quality bitumen and asphalt materials for road repairs, surfacing and sealing since 1983. Whether it is a major motorway system, an A road, a suburban street, or one of the many B road lanes which interweave across the British countryside. All can be kept in full working condition to meet the demands of 21st century traffic and road users with BituChem's portfolio of products.
We work with local authorities, contractors and agencies responsible for the construction and upkeep of the UK road network. If you are looking for the high quality provision of surface dressing materials from a supplier with a proven record, please contact us for a quote.