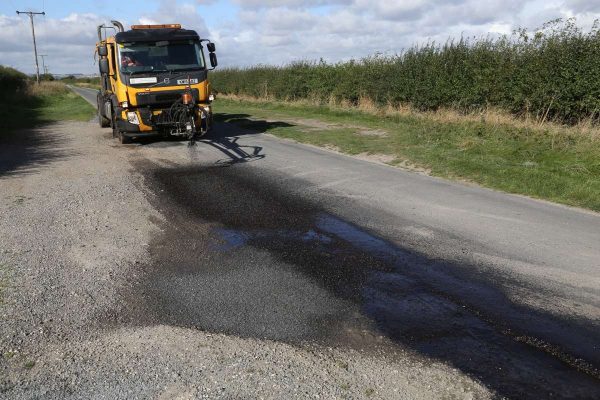 Road Surfacing Melts in UK Heatwave
BituChem Ltd |
Road surfacing is melting across the United Kingdom as temperatures soar in the summer heatwave. The unseasonable sight of gritters being deployed by local authorities is surprising members of the public who are more used to seeing this type of machinery during the winter. All of this is an effort to preserve the road surfacing to stop the soft bitumen and asphalt from sticking to the tyres of motor vehicles. It has been reported that councils and their contractors have had to act swiftly with preventative measures and some road closures. Lancashire County Council tweeted that they have been spreading a layer of granite dust to create a non-stick layer between roads and vehicles.
At What Temperature Does Road Surfacing Melt?
With an area of high pressure sitting directly over Great Britain and Ireland the mercury has been rising to record temperatures, with Porthmadog in North Wales hitting 30.8 degrees centigrade. So, at what point does road surfacing melt?
According to Dr Howard Robinson, chief executive of the Road Surface Treatments Association, he says "most roads in the UK that experience a reasonable amount of traffic will start softening at 50C." Although the environmental temperature can be 20C to 30C below this threshold, for weather forecasting this is often measured in the shade and about 2 metres above the surface. At ground level, in prolonged direct sunshine, black asphalt absorbs heat and the temperature can quickly reach melting point. Other variables include the paving grade of the bitumen, how heavily trafficked the road is, and whether it is a major road or a minor route in a rural area.
Road Surfacing Solutions from BituChem
It is more common to hear about potholes and road surfacing damage associated with ice and excessive surface water. But this can occur due to weather at the other extreme too. BituChem has a wide variety of surface dressing solutions for roads. To discuss your requirements and get a quote, please contact us today.