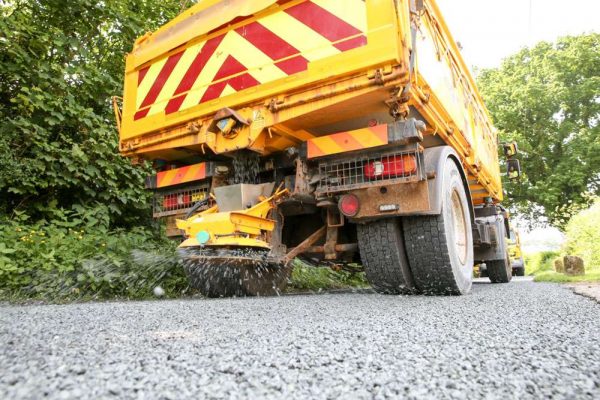 The Importance of Road Maintenance
BituChem Ltd |
Road infrastructure is a very important public asset. A society relies on a good road system as the basis to access jobs, health care, education and social connections. It is a crucial element in the development of a community on a localised level and a country's economic growth nationally and globally.
If you were to stop and consider how life would be without paved roads, footpaths and cycle ways. You quickly realise how vital a good transport network and the road system in particular is to all areas of our lives here in the UK and across the developed world.
To keep our existing and future highways in optimum condition requires a consistent and regular programme of road maintenance.
Applying Road Maintenance and its Benefits
The application of road maintenance can have a dramatic and immediate impact upon lifestyle. Apart from the instant benefits of accessing hospitals and health specialists, schooling for our children, and markets for business and trading to create wealth and jobs.
Well maintained roads are safer. They have better stopping distances, which is an important factor in accident prevention. Fewer collisions means less injuries and a lower risk of fatality. Which in turn saves money in relation to healthcare, but also prevents the real life consequences for those who may experience this type of event.
A smooth ride is more comfortable to travel over, and our transit can be consistently faster. This means that goods arrive at their destination intact and vehicle damage from surface defects and potholes is reduced too. Vehicle owners have reduced running costs, freeing some income to utilise in other ways.
The implications of a sustained road maintenance schedule have wide and real benefits which cuts across all areas of a society.
Specialists in Road Maintenance Materials
BituChem are road maintenance specialists who manufacture and supply a wide range of road preservation products. We have a comprehensive portfolio of solutions to keep the nation's road infrastructure in full working order. To discuss how we can help your organisation keep our highways and roads running effectively, please contact us today.