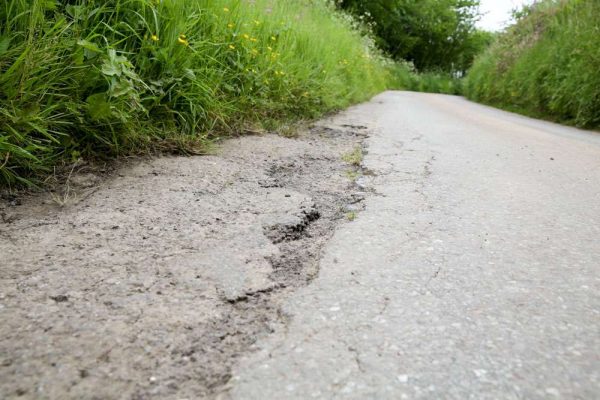 How is Climate Change Damaging Roads?
BituChem Ltd |
Climate change is a topic which cannot be ignored and with good reason. The consequences are clear, far reaching and critical to the whole planet. Extreme weather events caused by the rising global temperatures threaten the infrastructure which supports us all and this includes our road systems. The road infrastructure is a vital element in generating wealth, prosperity and strong communities. When this network and structure is damaged, the delays and disruption are very costly.
At a time when we are looking at alternatives to the combustion engine with electric vehicles. Our roads are under stress from damage caused by heavier rain fall, floods, or extreme heat and cold. Now more than ever, repairing and maintaining this system holds even more importance and urgency.
Highway Preservation in the Face of Climate Change
In general, highway preservation falls into two categories; reactive repairs and preventative maintenance.
Reactive Repairs for Highway Preservation
This type of repair kicks into action following an extreme weather event. This could be following a flooding after intense and prolonged rainfall during storms. In the early spring and autumn the UK is in the path of weather fronts sweeping over us from the Atlantic. This can cause localised flooding on small and large scales.
The UK has experienced big temperature drops in the winter over the past decade. Notable weather events being the winter of 2010 and more recently "The Beast from the East" in 2018, where cold air from the arctic and Siberia turned the entire country white with snow. Freezing temperatures can cause cracks in the road paving which allows ice to penetrate the sub layers and foundations causing extensive damage.
Once the snow melt or flood waters have subsided to reveal the state of the road surface, reactive repairs must begin.
Preventative Maintenance for Preserving Road Surfaces
Reinforcing the road surface as part of a regular series of scheduled maintenance assessments and activities is crucial to highway preservation. This type of upkeep helps to maximise a town, city or region's Road Asset Management Plan. Treating an existing road surface regularly and sealing it is more cost effective than having to carry out bigger road repairs. Delays are reduced because roads can reopen quicker, they are also more resistant to the effects of more extreme weather conditions as a result of climate change.
Road Preservation Products to Protect Highways
In the challenge to preserve our road network in the face of increased traffic, greater temperature changes or more rainfall. BituChem has a complete arsenal of highway preservation products to equip local authorities and highways agencies with everything they could need to keep our road infrastructure in optimum condition. Please contact us for further information about any of the bituminous products or services we offer.