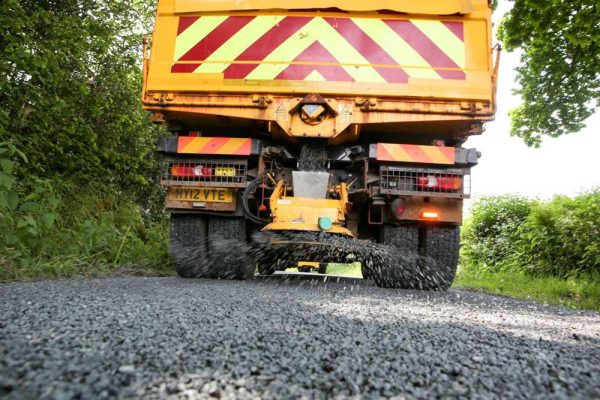 Micro Asphalt Prevents Major Roadworks
BituChem Ltd |
Micro Asphalt is applied to the road surface to prevent major road reconstruction. It's very expensive to local authorities and causes a lot of disruption to the network when sections of road need to be planed and reconstructed. In carrying out regular inspections and assessments, a council and its contractors can strategically deploy their resources and apply a surface treatment which resurfaces a structurally sound section of the highway.
What is Micro Asphalt?
Micro Asphalt is a specialist mix of surface treatment consisting of aggregates and bitumen emulsions. It is used as a means of adding a new layer of surfacing to the carriageway. In doing so it acts as a reinforcement to the existing asphalt, provides a waterproof layer and once cured, improves traction. The depth and number of applications may vary depending on how busy the road is. An important benefit to those responsible for maintaining our road system is that micro asphalt can prolong the life of the road for up to a decade. In preventing more invasive and disruptive road repairs the road maintenance budget goes further and there is far less disruption to the surrounding businesses and community. Other benefits include reducing the need for reactive road repairs as water cannot penetrate the surface. When a cold application is used this reduces the carbon footprint of the surface treatment, saving energy which is better for the environment.
BituChem Supply Micro Asphalt Across the UK
BituChem manufacture and supply micro asphalt and surface treatments to the road surfacing industry. Being based in Gloucestershire we are ideally situated to deliver orders of micro asphalt to surfacing projects all around the United Kingdom. We understand that each project has its own set of requirements. To discuss this and to find out which of our micro asphalt solutions would work best for your project, or to book our contracting team, please contact us.