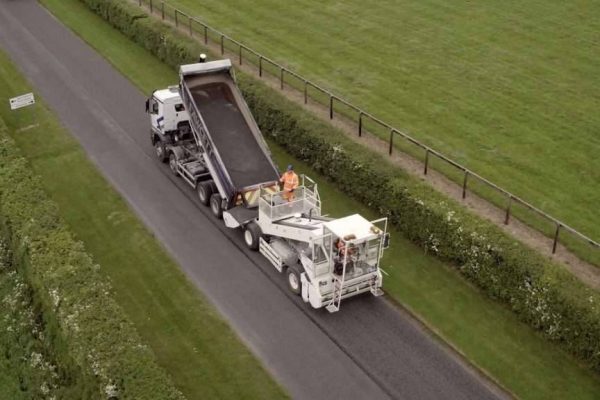 Surfacing for the UK Highway Maintenance Market
BituChem Ltd |
The UK highway maintenance market in 2017 has been reported at being worth more than £10bn. The value of a functioning road system is much greater and impacts all levels of a society. Road infrastructure is vital in making a nation grow and develop. Overall, it provides access to employment, social, health and education services. Globally, a good road network is critical in the fight against poverty. The World Economic Forum states that "Roads are the arteries through which the economy pulses."
The UK has a comprehensive system of roads from Motorways and A Roads which interconnect between cities, towns, ports, and airports. To B roads and small streets and lanes which link smaller communities. All being essential to the country's prosperity, keeping them maintained can be achieved with highway preservation products from BituChem.
Keeping the Roads Moving in the Highway Maintenance Market
The highway maintenance market in practice mainly operates nocturnally. This is to avoid peak traffic times and minimise disruption to the day to day life and business of a region. Crews of contractors carrying out resurfacing as part of road preservation work throughout the night. Planers strip the old layers of asphalt and discharge the spoil into the hopper of a tipper truck, which removes it off site for processing. A paver will then replace the layers which have been stripped away before the surface can be dressed.
BituChem has a wide range of highway bituminous products and sealed surface dressings to protect and preserve the major and minor roads of the UK.
Leading Suppliers in the UK Highway Maintenance Market
The highway maintenance market consists of planned and scheduled activities to replace worn out sections of road, or to reapply and reinforce existing surfaces. This is because preventative measures are more cost effective than having to carry out more invasive construction. Roads are the most visible asset and infrastructure for which authorities are responsible for. BituChem supplies numerous councils and local authorities with road emulsions, micro asphalt, and waterproofing for pre-planned repairs.
We also have everything needed for reactive repairs for potholes and damage caused by accidents, spillages, or localised flooding.