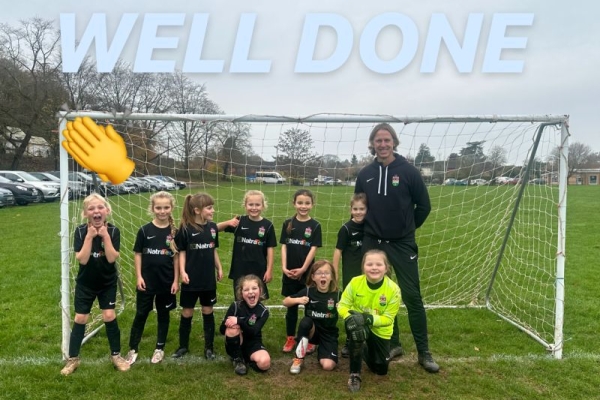 Great Achievement From Ross Girls U8 Junior Team
BituChem |
If you didn't already know, BituChem have been proudly sponsoring the Ross Girls U8 Junior Team for several years now. To show our gratitude, this year, we provided the girls team with BituChem rain jackets. We're also delighted to share that our sister company, NatraTex has joined as new sponsors for the 2022/23 season.
On behalf of BituChem, we would like to congratulate the Ross Girls U8 Junior team for their outstanding performance in the semi-final cup match against Tenbury on Sunday, 27th November. Massive congratulations to their manager, David Taylor. Well done to Frankie for being voted by parents as the player of the match and a great big well done to the whole team for a momentous achievement.
The Ross U8 girls and David will be performing in the cup final of the Herefordshire Girls Under 8 League in the near future. From all the team at BituChem, we wish them the very best of luck!
Contact BituChem
For over 10 years, BituChem has provided our customers across the UK with top quality highway maintenance products and road surfacing treatments designed for various types of surfaces such as road waterproofing, surface dressing, Asphalt sealing, Micro Asphalt, and more.
BituChem has a complete range of products, materials, and technologies to suit the requirements of your project, no matter the size. Being ISO9001, 14001, and 18001 certified, you can depend on us and our highway solutions. We ensure our work meets the high standards and regulations for modern road networks.
For more information about our products, please contact BituChem today. Our dedicated team will be happy to answer any enquiries you may have.