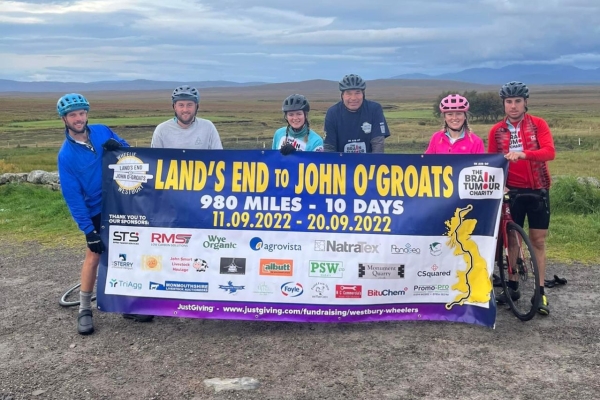 From Land's End to John O'Groats
Netbiz ✈️ |
BituChem would like to publicly congratulate Fran Smart and the rest of her team for completing a 980-mile cycling journey from Land's End in Cornwall to John O'Groats in Scotland. This journey was undertaken in order to raise money for The Brain Tumour Charity. 
The Brain Tumour Charity is a fantastic charity that supports people experiencing brain cancer's effects. This includes people who have been diagnosed, people who believe that they have a tumour, their loved ones, as well as other groups. Their website has a wealth of helpful information. At the same time, they also host research grants, with information on how to apply for these grants on their website. 
BituChem (as well as NatraTex) were proud to sponsor Fran and her team throughout this endeavour. 
Congratulations! 
About BituChem 
BituChem manufactures high-quality surface dressing, suitable for highway repairs, pavement waterproofing, and many more installations. Our highway bituminous products have been highly rated by both members of the public and highway maintenance professionals. 
For more information about our products, please get in touch with us today. Our experienced team will be happy to answer your questions.